Bloomsbury Ephemera Fair
24 February 2019 · 9.30am - 3pm
The fair will include all of the following: books, ephemera, maps, prints, posters, postcards, photographs and many unusual printed items across the whole of the Galleon Suite.
Royal National Hotel
Bedford Way
London WC1H 0DG
UK
Ephemera 39 Annual Conference and Fair
14-17 March 2019
Immigration is the theme of Ephemera 39, the 2019 Ephemera Society of America Conference and Fair in Old Greenwich CT.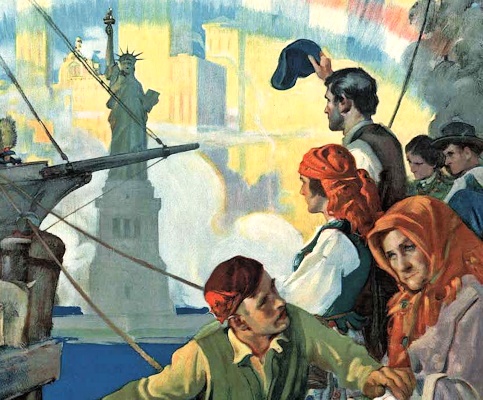 Presentations will range from early American history to the present, each speaker covering a topic, focusing on the tangible ephemera - broadsides, posters, tickets, menus, programs, cartoons, advertisements, etc. - that tell the immigrant story. Graduate and undergraduate students will present their research at the Young Scholars Panel to be held preceding the conference on Thursday, March 14.
On Saturday and Sunday, the ESA will present its widely-anticipated Ephemera Fair. Considered by many the best in the country, the show brings together exceptional material from a wide spectrum of knowledgeable and experienced dealers.
Hyatt Regency Hotel
Greenwich, Connecticut
USA
New York City Book and Ephemera Fair
9-10 March 2019
New York City Book And Ephemera Fair provides book and ephemera enthusiasts with the opportunities to discover antiquarian books, manuscripts, modern first editions , autographed historical documents, fine & rare books, old books, old maps, artist books and much more during NYC Rare Book Week.
Sheraton New York Times Square Hotel
811 7th Avenue
New York, NY, 10019
USA