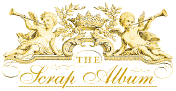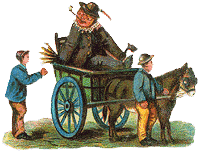 "Remember, remember
the Fifth of November
is gunpowder treason and plot.
I see no reason
why gunpowder treason
should ever be forgot.
Knock at the door,
ring the bell.
Have you got a penny for
singing so well ?
If you haven't got a penny
a ha'penny will do
If you haven't got a ha'penny
then God bless you !!"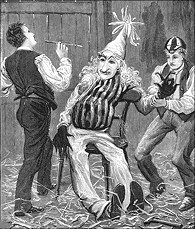 Building the Guy 1886
Return to The Victorian Scrap
Guy Fawkes Day
Guy Fawkes (1570-1606) conspired in the Gunpowder Plot to blow up King James the First and members of both Houses of Parliament. He was arrested in the cellar, which contained 36 barrels of gunpowder, below the House on November 5, 1605 interrogated, tortured and finally executed.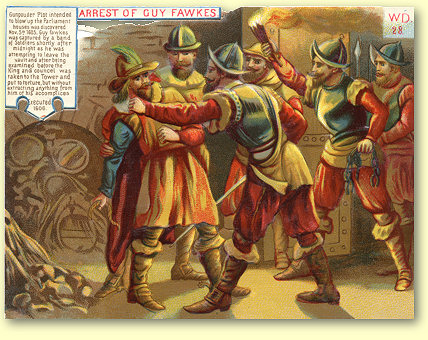 Guy Fawkes Day is still celebrated in Britain every year with bonfires, fireworks and the burning of the 'guy' usually a grotesque effigy. From the early 20th century November the Fifth has been referred to as Bonfire Night.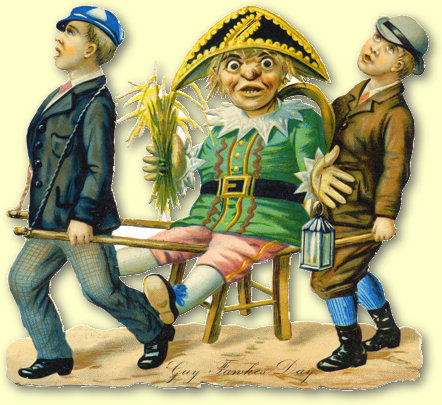 Recollections of the Fifth of November 1853
Surely there never was a phoenix so incombustible as Guy Fawkes! Regularly, once a year, he rises from his ashes, parades through the streets in triumphal procession, attends several public meetings, at all of which he takes the chair and then when the evening closes in, he warms his toes over a friendly fire and cracks his venerable sides with a number of good things and generally retires about ten o'clock, after having spent a very jolly evening, during which everything has gone off as pleasantly as possible.

Extract from Illustrated London News 1853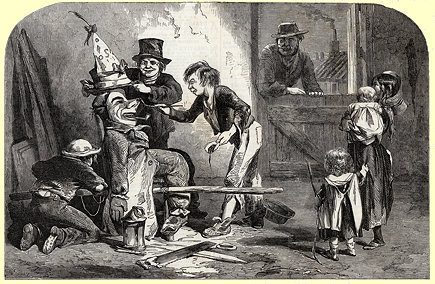 Building the Guy 1853
For a good choice of hotels with discount prices,
visit Hotel in London for more information